Results are What Counts
At Avera & Smith, we pride ourselves on the results that we achieve for our clients whether through negotiation or hard-fought trial. Avera & Smith's proven winning court record can help you get the compensation and other results you deserve.
Avera & Smith is powerful and effective to get you the results you deserve. You are never a number or a file to us. We treat our clients like family. We care about you. We do the heavy lifting so you can focus on your recovery and getting your life back on track.
We Stand For You
FAST FACTS:

Avera & Smith turned a $500 pre-suit offer into $1.5 million verdict in traumatic brain injury case.

FAST FACTS:

Lance Avera perused a Jury verdict of $664,328 in non-surgical soft tissue motor vehicle crash.

FAST FACTS:

Avera & Smith won a $2.6M verdict in a medical malpractice case.

FAST FACTS:

The family of two children who were injured in a bus wreck when a truck slammed into them were awarded in final verdict.

FAST FACTS:

A $17.5M verdict in tobacco suite by Avera & Smith sets a record in the county.
See more Verdicts & Awards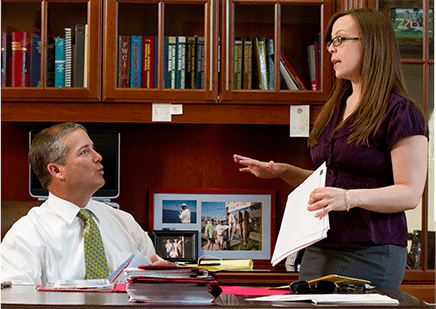 In 2008, the Mitchell's children's lives were changed forever when a truck slammed into a school bus killing one student and injury many others. Among the injured, were Courtney and Rashana Mitchell, who were ages 14 and 12, at the time of the crash. Mark Avera, who represented the Mitchell family in their suit against the trucking company was able to prove that the truck company was negligent with regards to the hours-of-service rules or offered proper training in this area to the driver.
View More Testimonials