NEED A CAR ACCIDENT LAWYER?
For many years, Florida has ranked fourth among the U.S. states for the number of automobile accidents that occur annually. For even longer, Avera & Smith, has been representing the victims of these car accidents and their families.
With a reputation for caring client service, our Gainesville car accident lawyers fight to ensure that our clients receive full and fair compensation for the injuries they have suffered due to negligent or reckless drivers.
Our attorneys include a specialist in Civil Trial Law who is Board-Certified by the Florida Bar.
Contact Us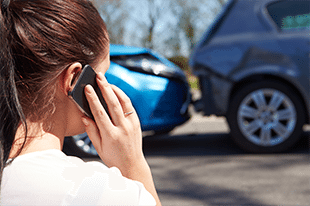 THREE THINGS TO REMEMBER AFTER A CAR CRASH
If you've been in an auto accident, there are a few important things to remember:
Never speak to an insurance adjuster without first consulting your personal injury attorney. Insurance companies are not on your side and may use the information against you.
Document everything. This includes photos of the accident scene and your injuries, witness contact information, the other driver's insurance info and more.
Call Avera & Smith immediately. We will help you with the difficult accident process, dealing with all parties from insurance companies to other litigants. Remember that time is of the essence — the sooner you call, the sooner your case can be resolved and you can get the settlement that you deserve.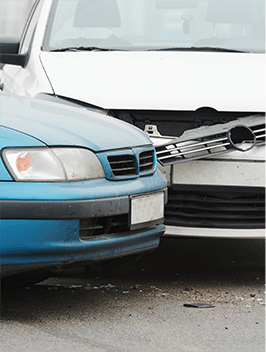 FLORIDA IS A 'NO FAULT' STATE
Many people are unaware that Florida is a no-fault insurance state for automobile drivers. Simply put, under no-fault insurance, each driver is covered by his own automobile insurance (up to the specific policy limit), and a driver cannot sue another driver regardless of the severity of the auto accident.
However, some exemptions do exist and would allow drivers to sue for future pain and suffering in the case of:
Loss of major bodily function
Permanent injury within a reasonable degree of medical probability
Significant scarring or disfigurement
Traumatic brain injury
Wrongful death
In many cases, serious car wrecks such as rollovers, head-on crashes, drunk driving accidents and truck-car collisions can result in the life-changing injuries listed above.
TALK TO OUR FLORIDA AUTO ACCIDENT ATTORNEYS
To schedule a free initial consultation, contact Avera & Smith, by email or call our Gainesville office at 352-372-9999 or toll free at 800-654-4659.
Contact Us
Se habla español.